It's a shiny New Year & my optimism for exciting new things in underground music is bountiful. First of all, the recent Shammy awards proved that the mainstream is getting weaker and relying more & more on sensationalism rather than substance to keep music lovers attentive. However, even the so-called sensationalism is becoming trite and painful to watch. The boring striptease, wedding ceremonies and circus performances would be much more tolerable if there was some sort of musical substance lying beneath the cellophane-thin surface. However, that was hardly the case.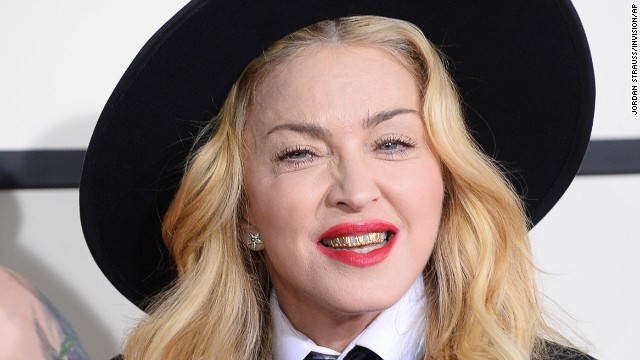 A similar painful reality in the world of mainstream music smacks one in the face with a wet glove on a daily basis if she attempts to scan the FM radio dial in search for something listenable. Unless she is lucky enough to live in an area that hosts interesting college music or independent stations such as NJ's WFMU and WPRB, she is going to get nothing but dry-humped by the corporate music dildo. Even classic rock stations which actually play music by diverse and passionate artists of yore have destroyed any interest in nostalgia by repeatedly beating the same 50 or so songs into our heads until we are filled with the urge to vomit up the same old riffs by Zeppelin, Pink Floyd, Lynard Skynard, Rush, Queen & Clapton. Do we really need to hear "Layla," "Whole Lotta Love," "Another Brick in the Wall," or "Tom Sawyer" one more time, brilliant as these songs all once seemed to be before they were turned into earworms? It flabbergasts me to hear the djs who have been promoting this institution for decades as they manage to force out feigned enthusiasm over yet another spin of "Bohemian Frikkin Rhapsody." Even Freddie is probably rolling in his grave by now with each "Bismillah!" I can hear him shouting "Please, no more. Play "the Prophet's Song." Play "Flick of the Wrist." Play something, anything from our vast catalog of non-Bohemian Rhapsodies. Please!" What I wouldn't give to hear "Julia Dream" by the Floyd once in a while instead of another round of "Money." There are millions of incredible songs in the world. WTF??????
Thankfully, we don't have to listen. We can shut the FM radio down and plug in our iPhones or Androids and sink our cerebrums into the vast possibilities offered by the Internet. However, some of us are screwed during our commutes as we still have to pay for our data to access all of the possibilities. However, I will focus on the positive and share with you a pair of gems I have discovered in the catacombs of the net....
I am going to begin by sharing one of my favorite "secret" finds of all time. I discovered this guy while I was on tour with Miles Hunt of the Wonder Stuff. Miles bought a Killrockstars compilation disc that featured one of
Mike "Sport" Murphy's
songs and we immediately contacted his management company requesting to meet him. He turned out to be an incredibly down-to-earth gentleman and I am proud to know a lyricist of his caliber first hand. Thus, I am going to reprint lyrics from his most brilliant and curious album, "the Magic Beans" which I stole directly from his blogspot page,
Sport Spiel
, to open this whole shabang:
TREAT ME LIKE AN ARTIST!Treat me like an artist! Bend me over something! Put it to me bluntly!
I'm so glad you're handling me! I ain't misanthropic, but I must be misan-something!
Treat me like an artist! I know that I deserve it!
See, the doctor slapped my ass and said "MacBeth", and I've been skittish ever since; awaiting thy disdain with bated breath! Born to wince.
I'm way down... way, way down. Treat me like an artist.
All I am's a failure, but you can make it better: treat me like an artist! An artist got to suffer.
Treat me like an artist! Money is no object! Why dontcha wear that Sammy Glick suit... it's better when you do that.
I hate it when the clock sez "time to quit", until you give me your card.
I take it home and stare at it... real hard. I'm way down... (etc)
There must've been a trauma, something in me I'm ascared-a, 'cause I can't get off unless you tell me where to when you treat me like an artist. Artist. ARTIST!
BLACK RIVER FALLS.The broken boughs float down the stream.
We're in a kind of nowhere now... some kind of in-between.
The great commotion that left this calm has come and snapped some of the tension I've been strung out on.
Severe and still. I'm a crocodile.
Oh river, oh river, can't you move more slow, river? For a little while...
The lines are down. A welcome spell.
Shook loose from all the shapes we take for those who know us well.
I figure you for 45. There's shadows 'round your small talk; that just proves you've been alive.
Such lonesome light... ah, such a smile!
Oh river, oh river, can't you move more slow, river, for a little while?
It's getting late, but that's okay. My hurricane-eye neighbor, thanks for leading me away, with as strong a touch as I could take, this strange and temporary day
Unfortunately, I have not been successful in finding full versions of his songs to share with you here.
However, I did find some clips from Itunes. Enjoy these, but I highly recommend listening to Sport's 3 albums, "Willoughby," "the Magic Beans," & "Uncle" in their entirety through headphones.
Mike "Sport" Murphy on Itunes
And then we have ROTTING MOLDY FLESH, arguably one of the most important, unsung experimental, dark space, horror, ambient collectives ever to record & perform. I can't say enough about this duo, consisting of two gents from Tinton Falls, NJ, Russ and Don. Their rare live performances are among the most unique, atmospheric events I have ever witnessed. They perform their music side stage in film theaters to the backdrop of horror films from the silent era. F.W. Murnau's "Nosferatu" and "the Hunchback of Notre Dame" featuring Lon Chaney are among some of Rotting Moldy Flesh's standout live performances. Their "Decomposition" 4-disc box set is without a doubt, one of my all time favorite dark albums. It has been a major part of my yearly Halloween tradition since 2006 to play the album while simultaneously viewing silent films of the 20s. If you can find this set, I urge you to obtain it. However, it is likely to be difficult to find. I did find a nice representation of some of their live and studio performances on their Myspace page, which I will share with you here:
ROTTING MOLDY FLESH on Myspace